July 2020 Newsletter
Autism Society - The Heartland's COVID-19 Relief Fund is still available!
Autism Society - The Heartland's COVID-19 Relief Fund will provide direct financial assistance to individuals and families for groceries, essential household supplies, activities, and/or caregiver self-care opportunities with active 2019 ASH membership. Please visit our website under "Resources" for more information and apply here.

---
Aces 4 Autism Volleyball Tournament
It's time for our second annual Aces 4 Autism volleyball tournament at Volleyball Beach! See our flyer below for more information and register here!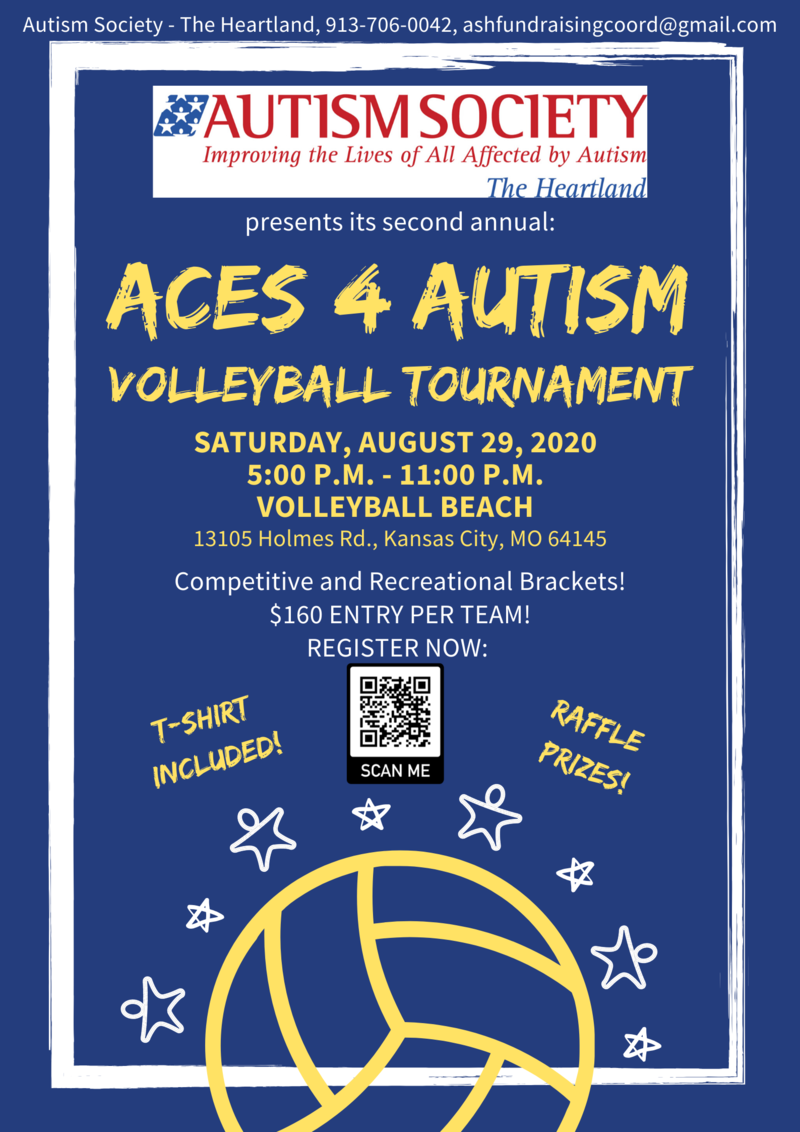 ---
Join us July 8 for another Virtual Support Group Meeting! This will be held through Zoom and you can find the link here!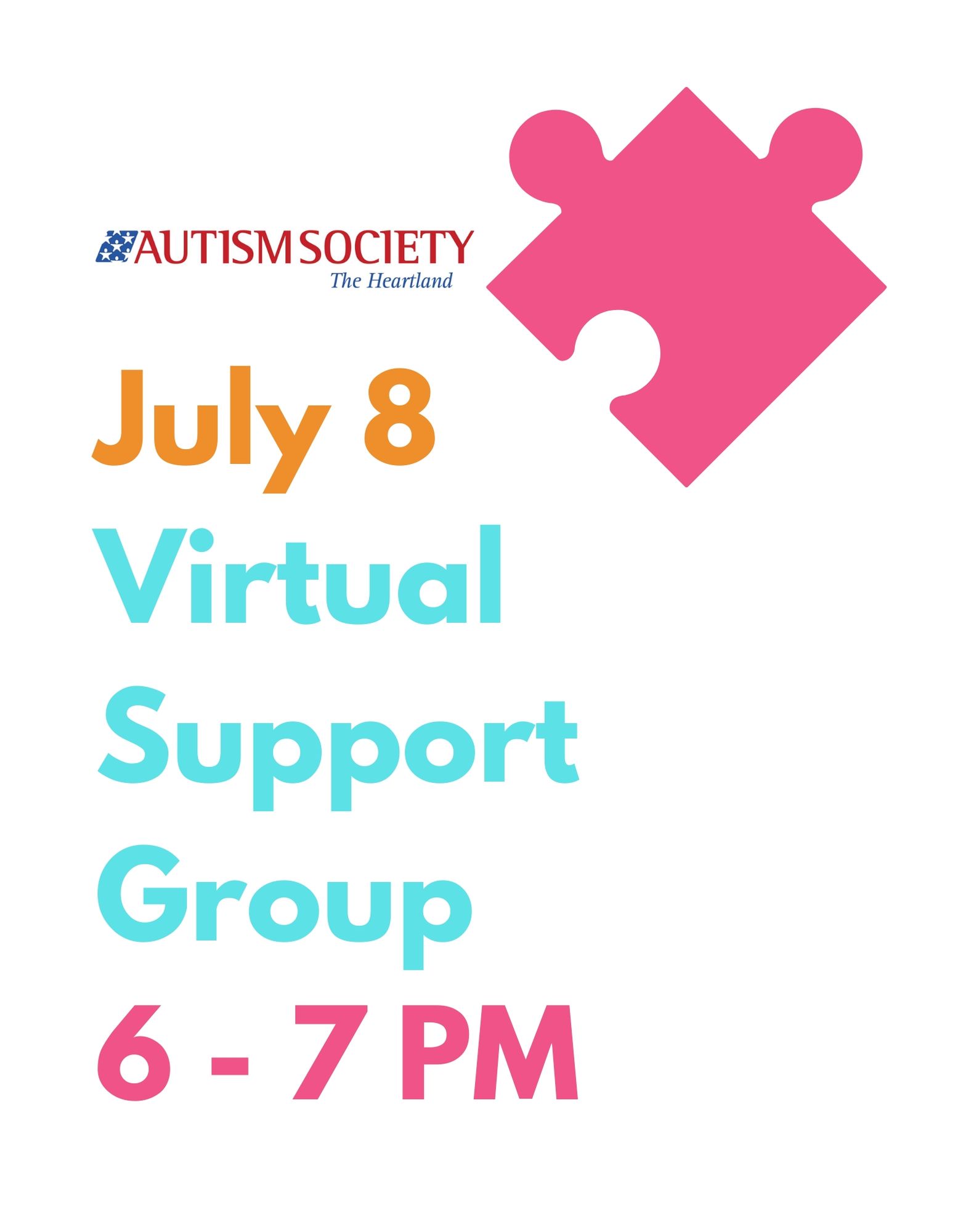 ---
Autism Society - The Heartland continues its Saturday Seminar series with this month's VIRTUAL workshop on Transition Services and The IEP: Building the Dream with Leia Holley from Families Together, Inc.! Follow this link to register and for more information!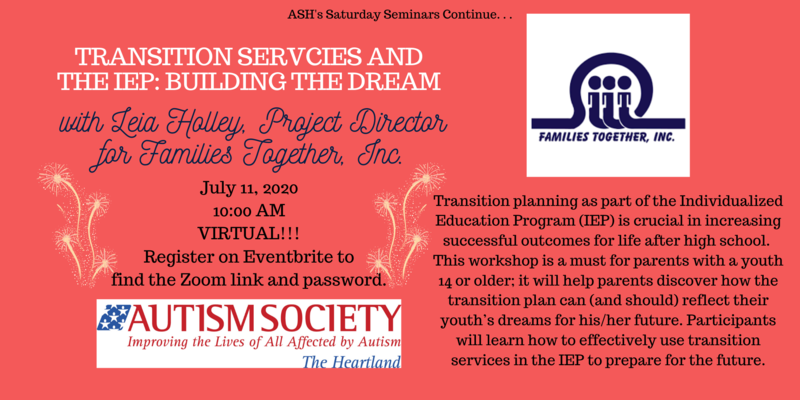 ---
UPDATED 2020 Summer Camps
It's not too late to sign-up for summer activities! Autism Society - The Heartland has gathered information about local summer camps that are designed for children and/or adults on the spectrum. With continued concerns surround the COVID-19 pandemic, many organizations have cancelled their summer 2020 sessions. We have crossed out those organizations on our document for easy identification. Click here for access to the updated document.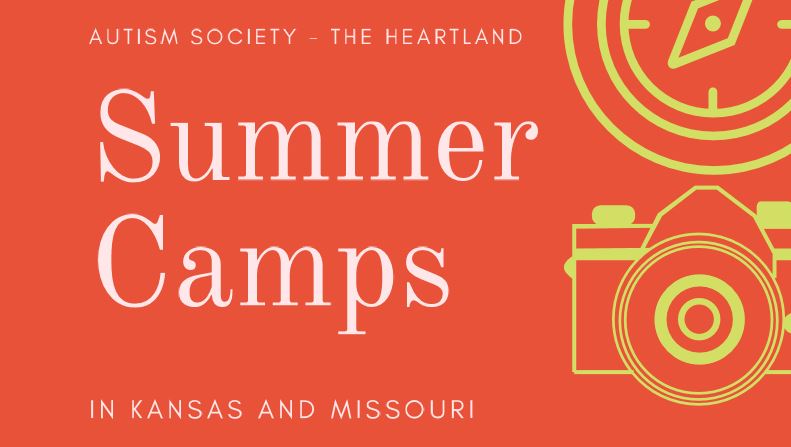 ---
July 2020
After continuing to consult with local officials, and in an abundance of caution, Autism Society - The Heartland made the decision to CANCEL or POSTPONE all in-person July 2020 events. We are exploring options to reschedule the events and provide virtual options. Our physical office at the KU Edwards Campus will remain closed throughout the entire month of July.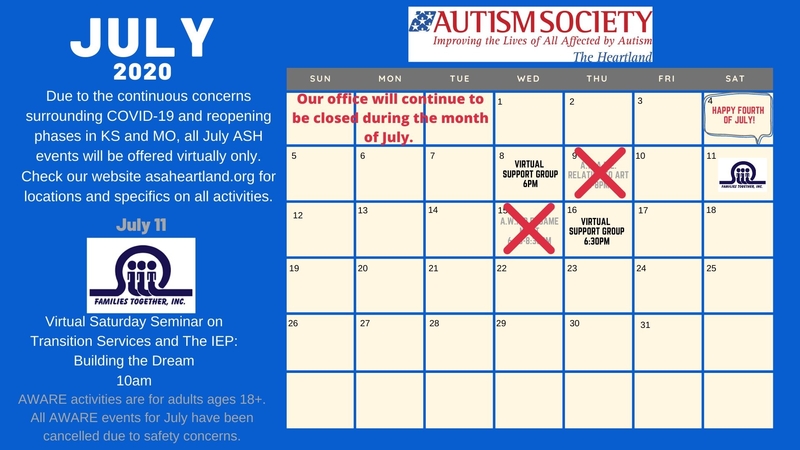 ---
THANK YOU to our current 5K/1K Fun Run Sponsors!