March 2022 Newsletter

Membership Renewal Reminder
It's time to sign up or renew your membership for the New Year! General memberships are good for each calendar year ending on December 31st. They can be set up to be renewed automatically or manually each year here. Memberships include monthly e-newsletters, free entry to multiple members-only events throughout the year, and opportunities for members-only scholarships and grants! Sign up now to begin receiving membership benefits for 2022!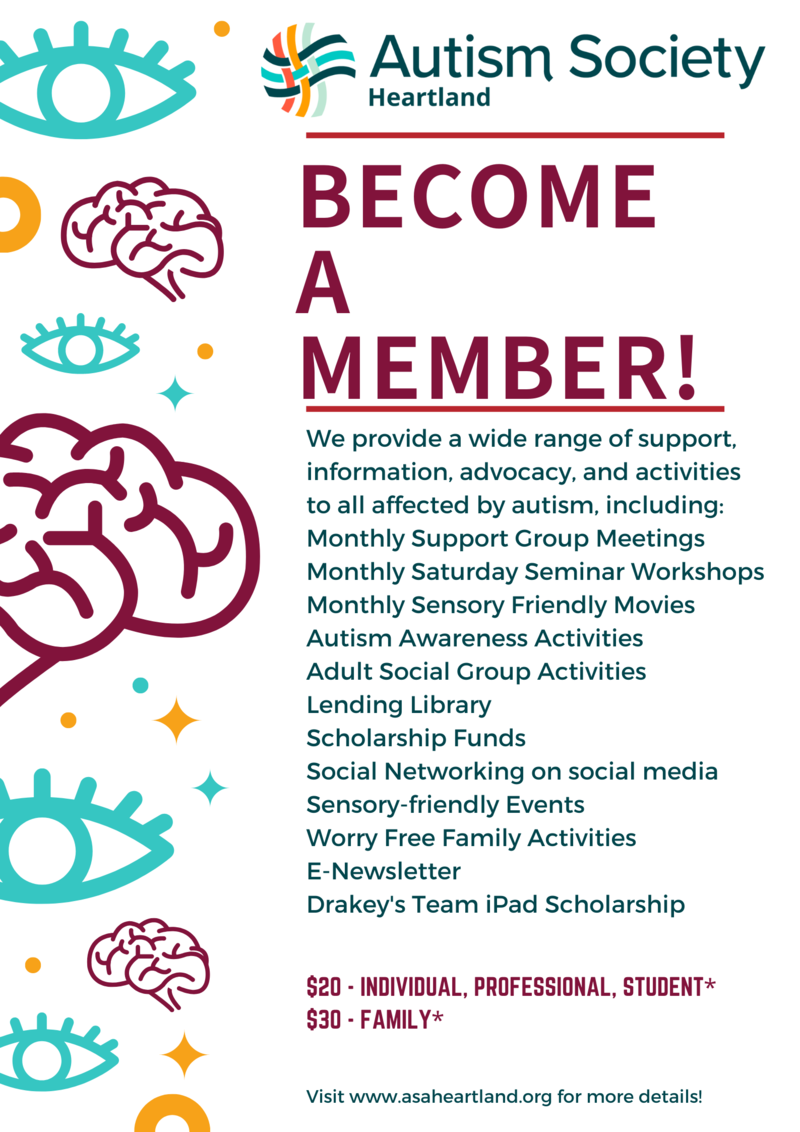 ---
Saturday Seminars Are Back!!!!!
Please Join us Saturday morning, March 12, 2022 for the return of our Saturday Seminar Series. The Eventbrite Link is HERE!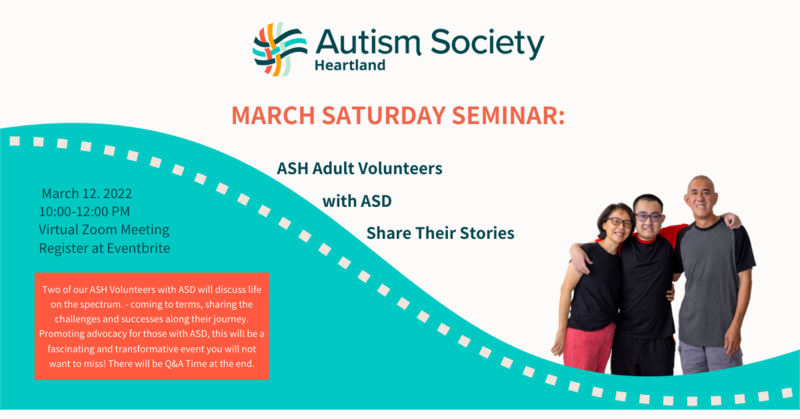 ---
Virtual Support Group
Join us March 17, 2022, for our Virtual Support Group. Click the date for the Zoom Link for this meeting. The passcode is: 722822. We look forward to seeing you there!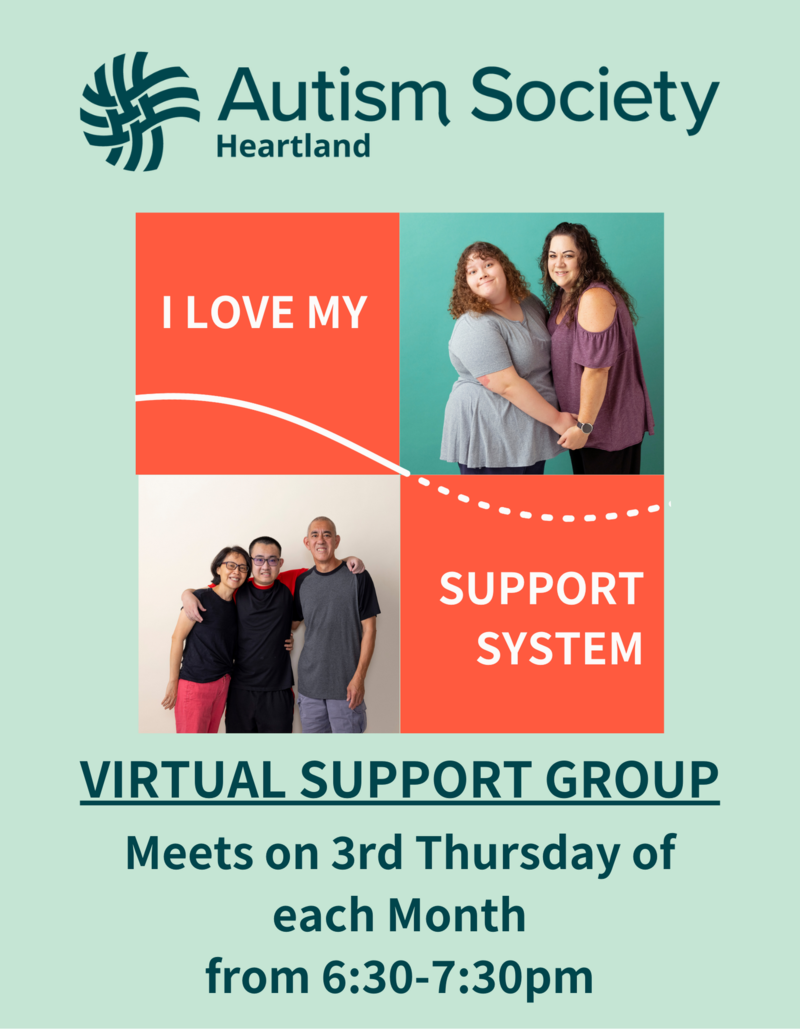 ---
Congratulations to Tabias Webb and his family for receiving their Drakey's iPad Communication Scholarship items this month!
WE HAVE MORE IPAD SCHOLARSHIPS AVAILABLE!!!
Learn more about our scholarship opportunities by copying and pasting this link in your browser:
https://www.asaheartland.org/scholarships---grants.php
---
Register Here for our 5k/1k Fun Run!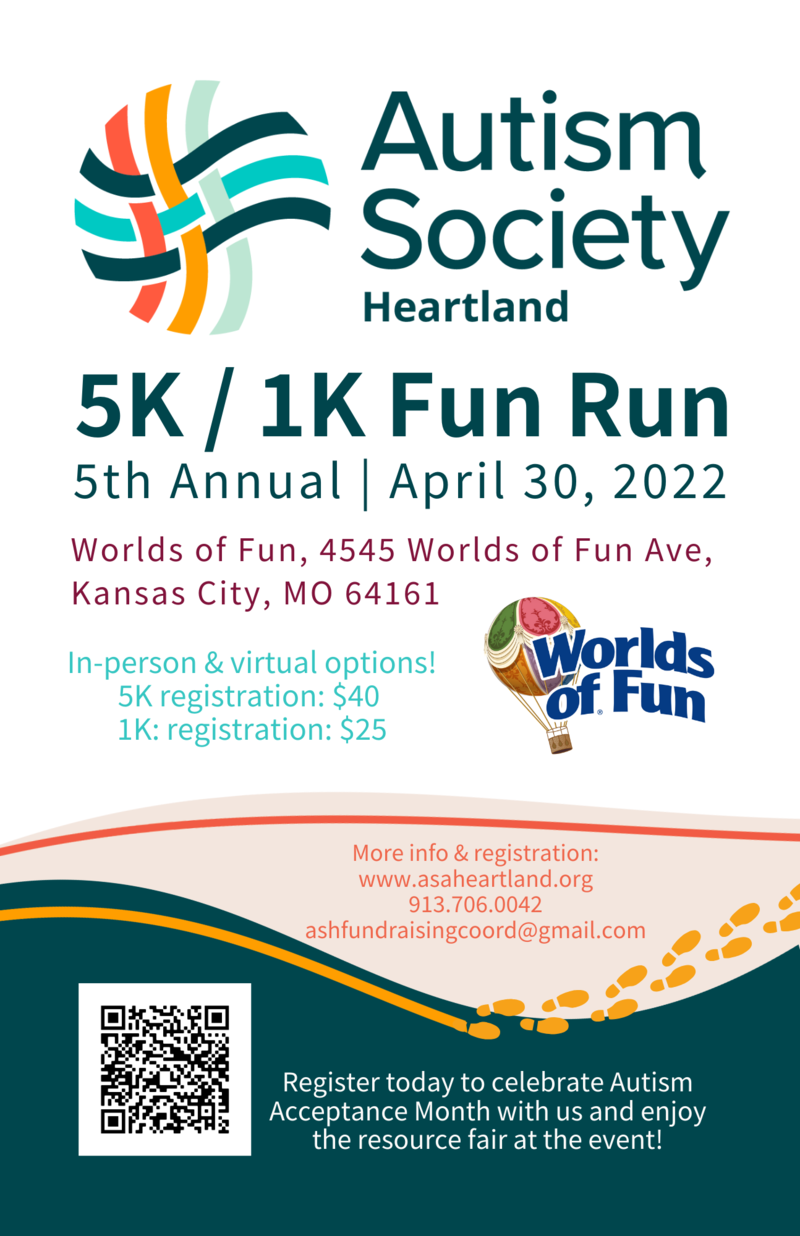 ---
COVID-19 Relief Fund still available!
Autism Society - The Heartland's COVID-19 Relief Fund will provide direct financial assistance to individuals and families for groceries, essential household supplies, activities, and/or caregiver self-care opportunities with a paid, active 2021 or 2022 ASH membership. Please visit our website for more information.

---
Research Opportunities
| | | |
| --- | --- | --- |
| Kansas University Center on Developmental Disabilities | University of Kansas Research Opportunity | Kansas Center for Autism Research and Training (KCART) |
| Are you an adult with an intellectual disability who wants a career? The Kansas University Center on Developmental Disabilities (KUCDD) is conducting a study to understand the effectiveness of implementing a career development intervention using telehealth for adults with Intellectual and Developmental Disabilities (IDD). The intervention uses the Self-Determined Career Design Model (SDCDM), an evidence-based intervention designed for people with IDD. If you are interested in learning more about this study or have questions please contact Evan Dean at edean2@ku.edu. | Suma Suswaram is recruiting parents, guardians, and adult caregivers of children with Autism Spectrum Disorder (ASD) for a study that examines the relationship between caregivers' stress and child communication skills. To participate, the parents must be the primary caregiver of children between the age of 4-10 years, with a confirmed or suspected diagnosis of ASD, speak less than 30 functional words. If you or anyone you know might be interested in participating, please contact suswaram_suma@ku.edu. | The BRAIN Lab team is seeking individuals 8-35 years old for our studies of brain and behavioral development in autism spectrum disorder (ASD). Individuals with ASD and individuals without ASD may participate. Due to the COVID-19 pandemic, we are currently conducting remote assessments only. If you are interested in participating in our studies*, follow the link above and click on ENROLL IN A STUDY. For more information about study participation, or to learn about the safety procedures being implemented by our research team, contacting us at (785) 864-4461 or brainlab@ku.edu. |
| | | |
---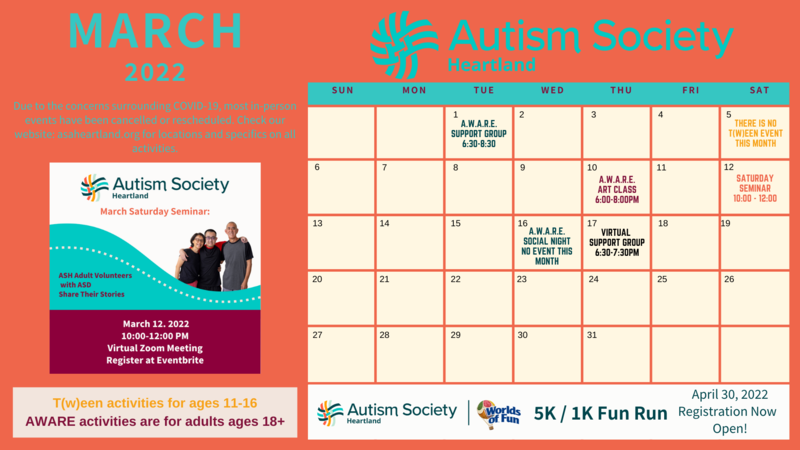 Autism Society - The Heartland continues to consult with local health departments to safely facilitate events. Our physical office is open in March (M,T,Th -10:00-1:00, W - 3:30-6:30). We will continue to host a mixture of virtual and in-person events. Additional safety information and guidelines will be provided as we move towards hosting in-person events. If you have any questions, comments or concerns, please let us know.