May 2020 Newsletter
National Autism Awareness Month (NAAM)
THANK YOU from our board of directors to all who helped us celebrate National Autism Awareness Month! Throughout April, we were dedicated to sharing resources, events, and support for our community and beyond. Our efforts aimed to spread awareness, promote acceptance, and ignite change. Thank you, again, to all who donated and helped to spread awareness to better #CelebrateDifferences!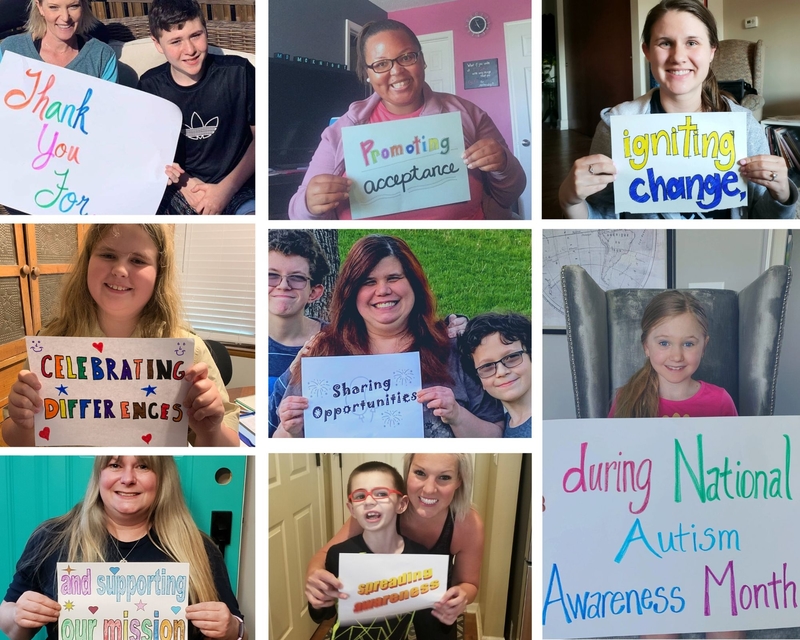 ---
COVID-19 Toolkit & Facebook Webinars
The Autism Society of America and Autism Society - The Heartland promise to remain committed to improving the lives of all affected by autism across the spectrum and throughout the lifespan, and will focus on providing information, resources, and advocacy efforts to address these urgent needs.

The autism community faces extraordinary challenges during the COVID-19 crisis. Autism Society of America is proud to launch a comprehensive toolkit on its website, which provides COVID-19 information and resources by topic, including Mental Health & Respite, Modifying Routines, Lifestyle Supports, and much more.

You can access the toolkit here. You can access the Facebook live webinars here.
---
Autism Society - The Heartland's COVID-19 Relief Fund is now available!
Autism Society - The Heartland's COVID-19 Relief Fund will provide direct financial assistance to individuals and families for groceries, essential household supplies, activities, and/or caregiver self-care opportunities. You MUST be a current member of Autism Society - The Heartland to receive assist from this program. During these difficult and uncertain times, we believe more than ever that our mission to improve the lives of all affected by autism remains critical to our community. Please click on the image below or this link for more information and to apply.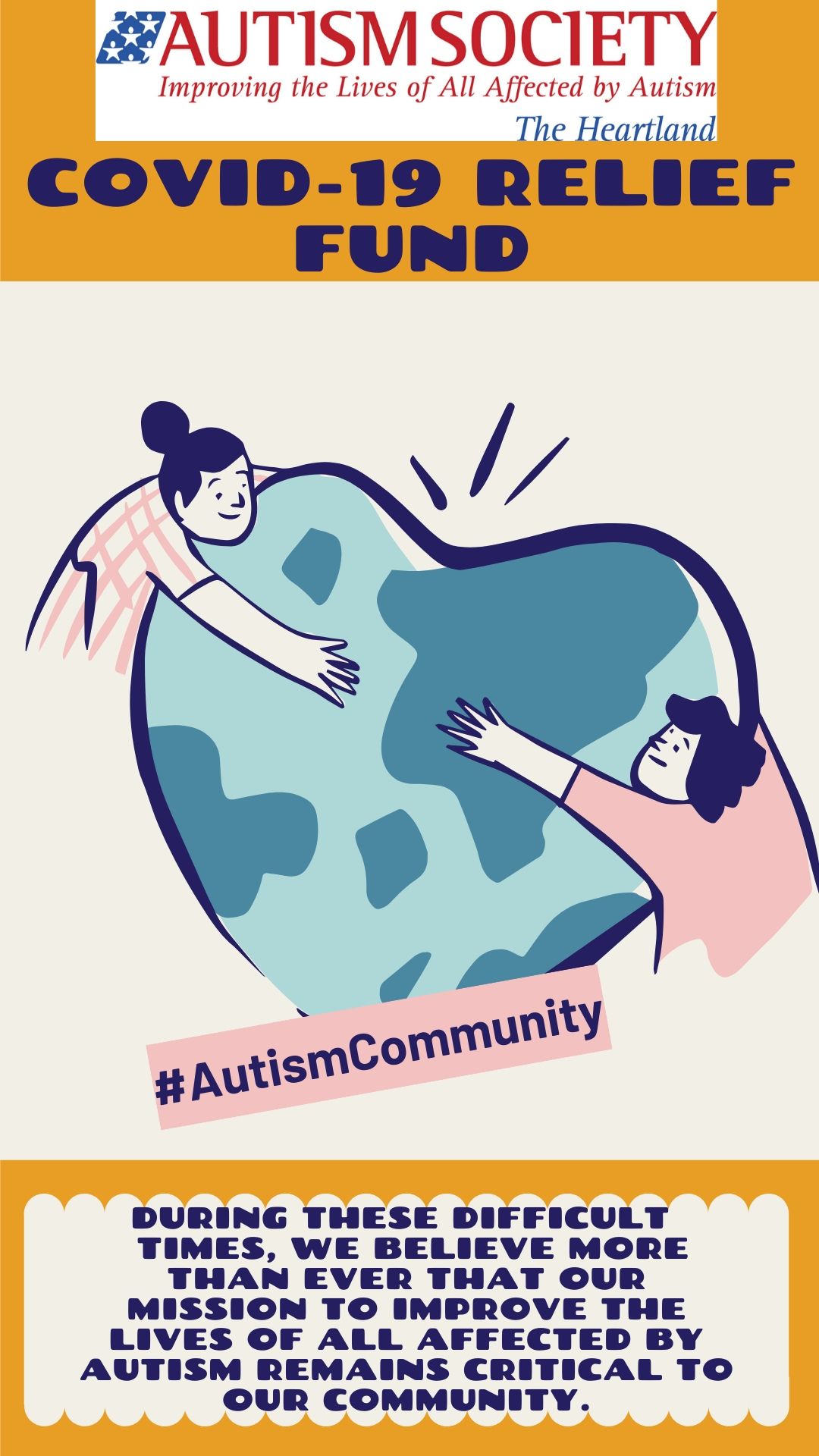 ---
Autism Society - The Heartland continues its Saturday Seminar series with this month's VIRTUAL workshop on the Benefits of Music Therapy with Stepping Stones KC! Follow this link to register and for more information!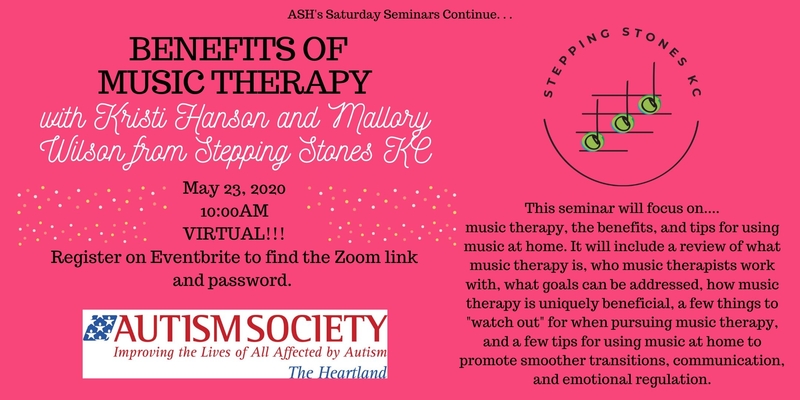 ---
5K/1K Fun Run POSTPONED
After consulting with local officials, and in an abundance of caution, Autism Society - The Heartland made the decision to POSTPONE the 5K/1K Fun Run, originally scheduled for May 2, 2020 at Worlds of Fun. We have TENTATIVELY rescheduled the event for September 19, 2020. We are to work with Worlds of Fun to confirm this rescheduled date, and we hope to announce our new date officially in a few weeks. You can continue to register for the event here. We appreciate your patience, and will continue to be transparent throughout this process. Thank you for your support, and we look forward to seeing you on the course soon!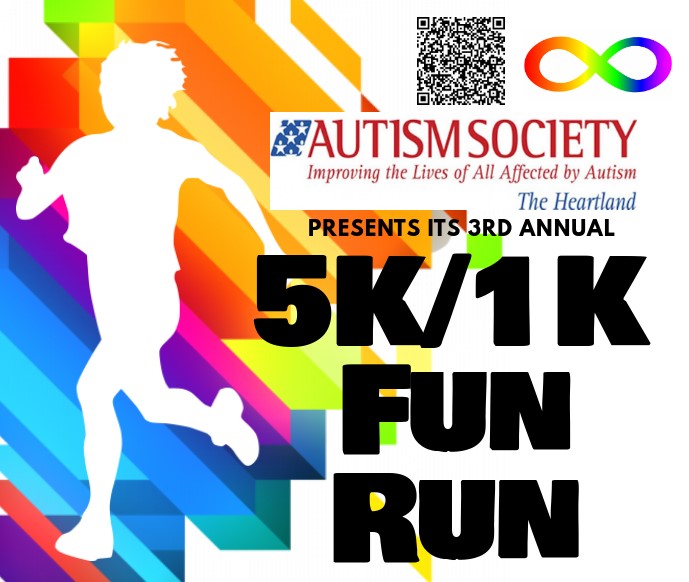 ---
UPDATED 2020 Summer Camps
It's not too early to begin planning for warmer months and to plan summer activities! Autism Society - The Heartland has gathered information about local summer camps that are designed for children and/or adults on the spectrum. If you know of camps that are not listed, please let us know! Please note that this docuement has been updated since April's newsletter. With continued concerns surround the COVID-19 pandemic, many organizations are cancelling their summer 2020 sessions. We have crossed out those organizations on our document for easy identification. Click here for access to the updated document.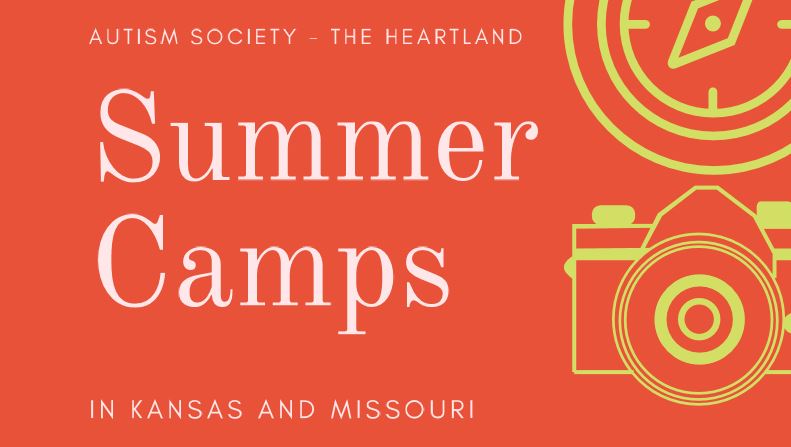 ---
May 2020
After continuing to consult with local officials, and in an abundance of caution, Autism Society - The Heartland made the decision to CANCEL or POSTPONE all in-person May 2020 events. We are exploring options to reschedule the events and provide virtual options. Please note this month we will have a VIRTUAL support group meeting with Brittany Mitchelson from BlueSprig scheduled May 18 at 5:30pm. To join us on Zoom see our Facebook event! Our physical office at the KU Edwards Campus will remain closed throughout the entire month of May.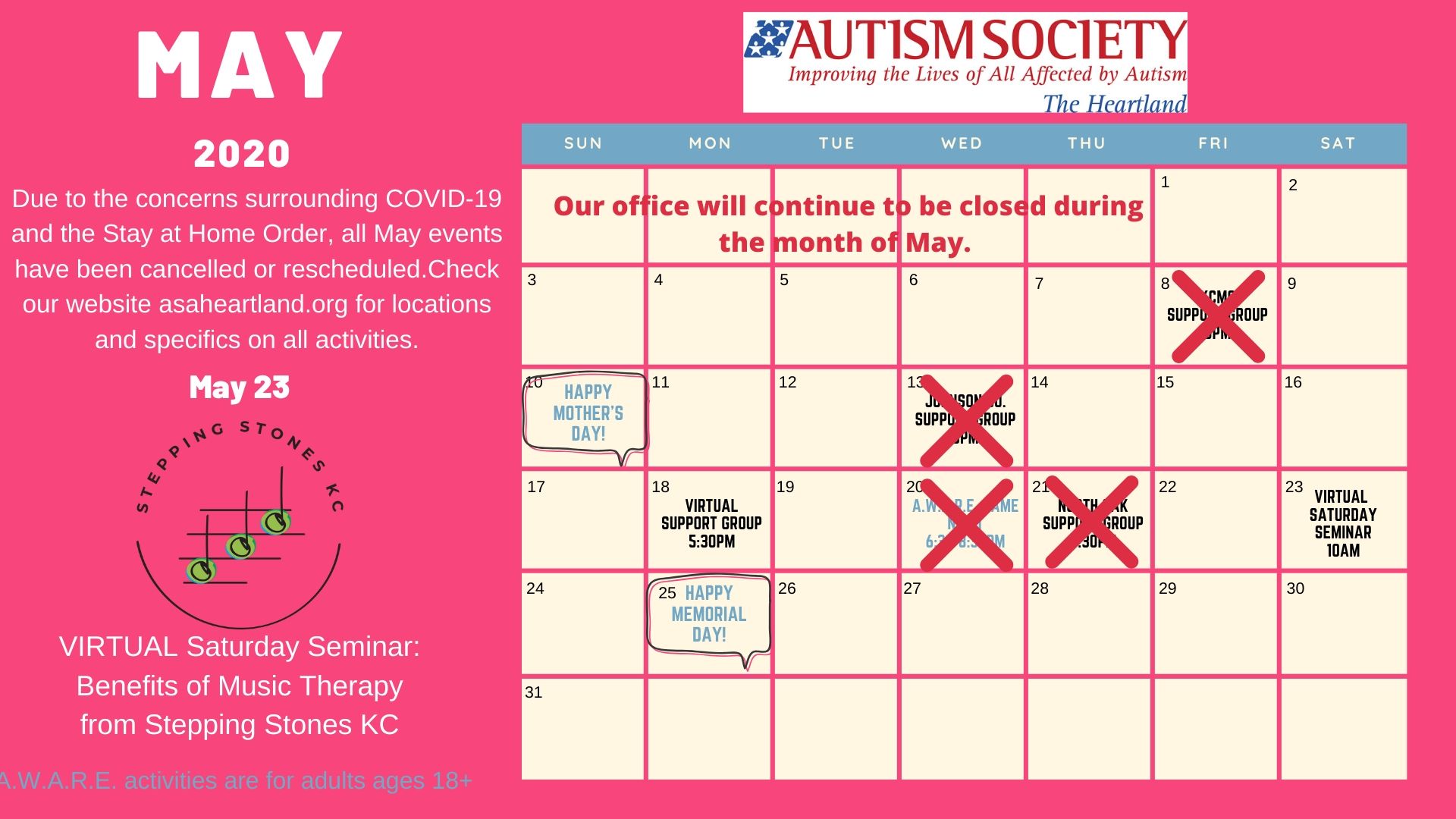 ---
THANK YOU to our current 5K/1K Fun Run Sponsors!