MARCH 2020 Newsletter
Come join us for our 3rd annual 5K/1K Fun Run at Worlds of Fun May 2, 2020! Register to run or walk the 5k or 1k here! If you are a paid member, please call our office at 913-706-0042 for discount codes! Sign up to volunteer here! We are currently looking for families of Autism Society - The Heartland to volunteer to pass out finisher's medals at the end of the 5k. Families who volunteer would receive a free t-shirt and free entrance to Worlds of Fun the day of the event. Please contact ashfundraisingcoord@gmail.com if you are interested.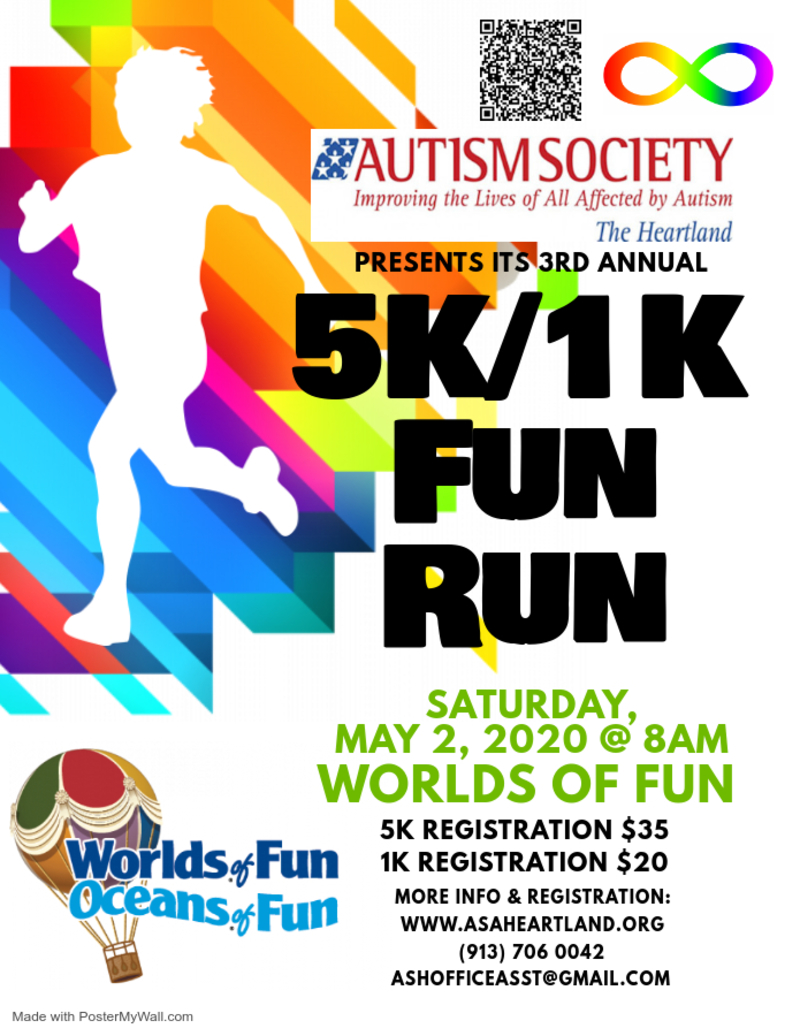 ---
Autism Society - The Heartland continues its Saturday Seminar series with this month's workshop on the Benefits of Music Therapy: register here!
---
Autism Society - The Heartland's March 2020 Support Group schedule and information: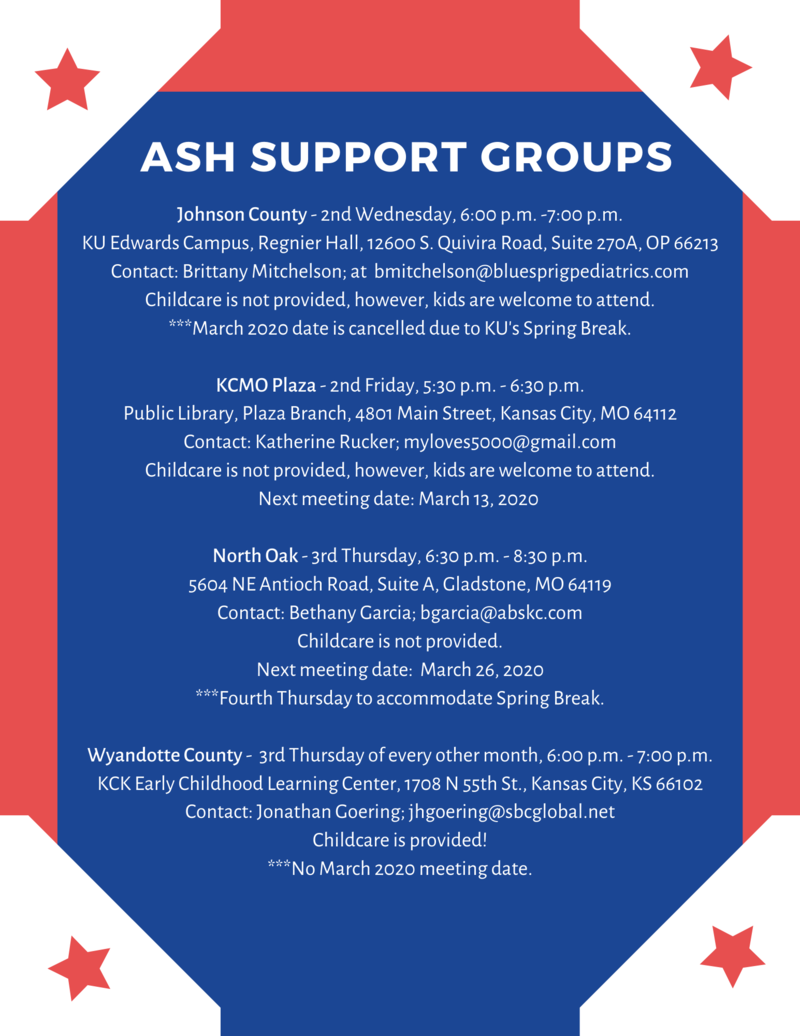 ---
A.W.A.R.E. (Adults with Autism Recreational Events) Social Group for ages 18+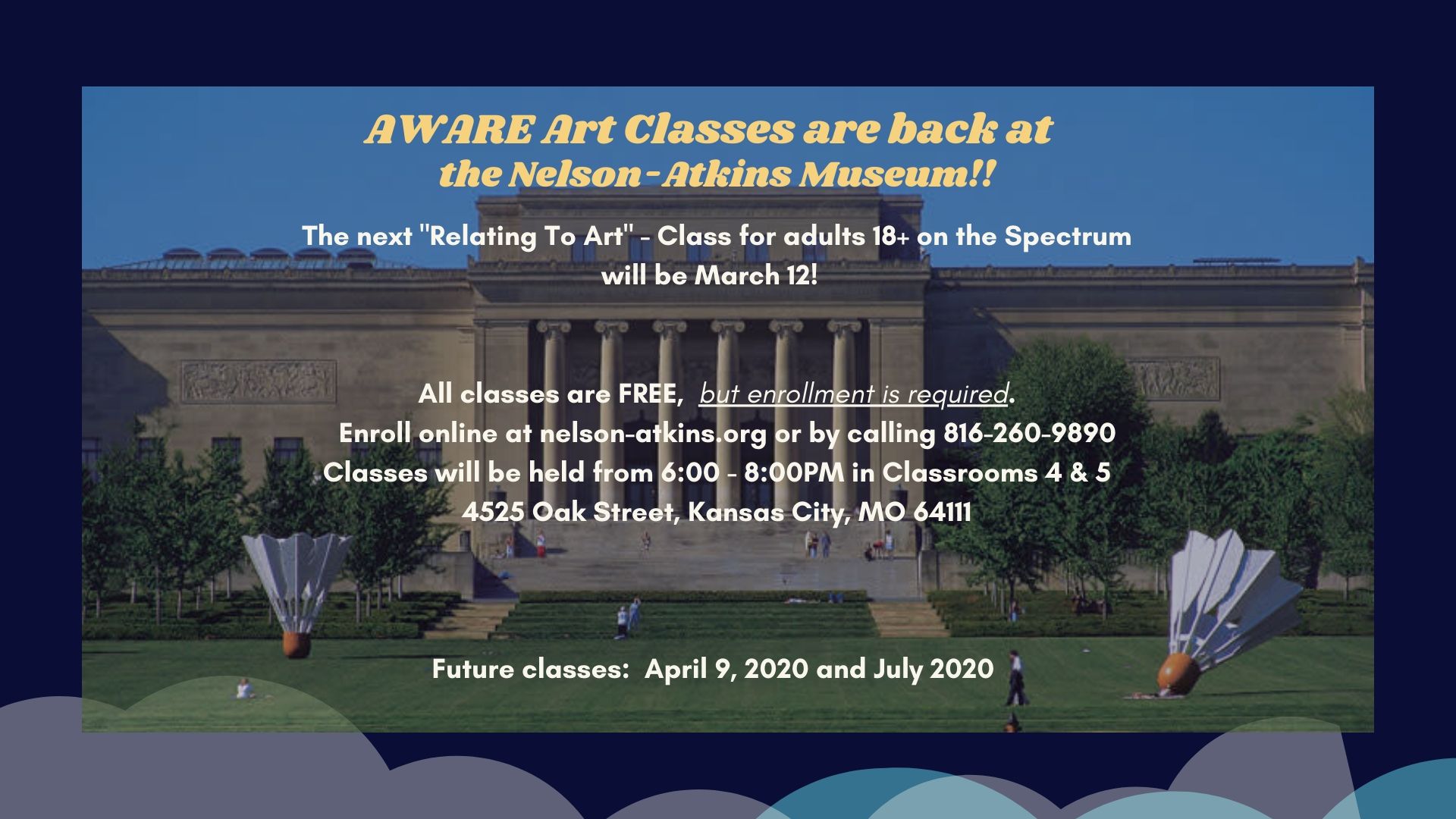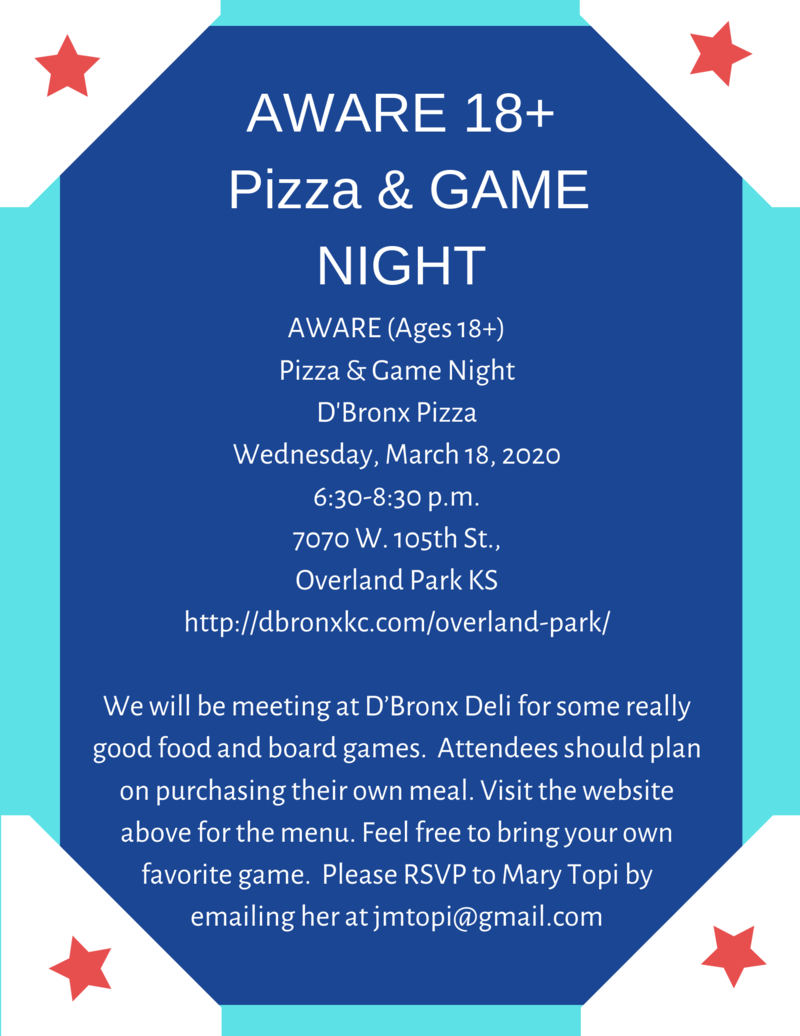 ---
2020 Youth Game Nights
We are excited to announce that we will be starting the Youth Game Nights again in 2020 for families with children ages 9-17! We are still finalizing details for these events and would appreciate your feedback! If you have a child ages 9-17 and would enjoy attending one of our game nights, please complete this four question survey here. The answers you provide will help inform our decisions on time and location. Thank you!
---
March 2020 AMC Sensory Friendly Films schedule is below. For more information on times please click here.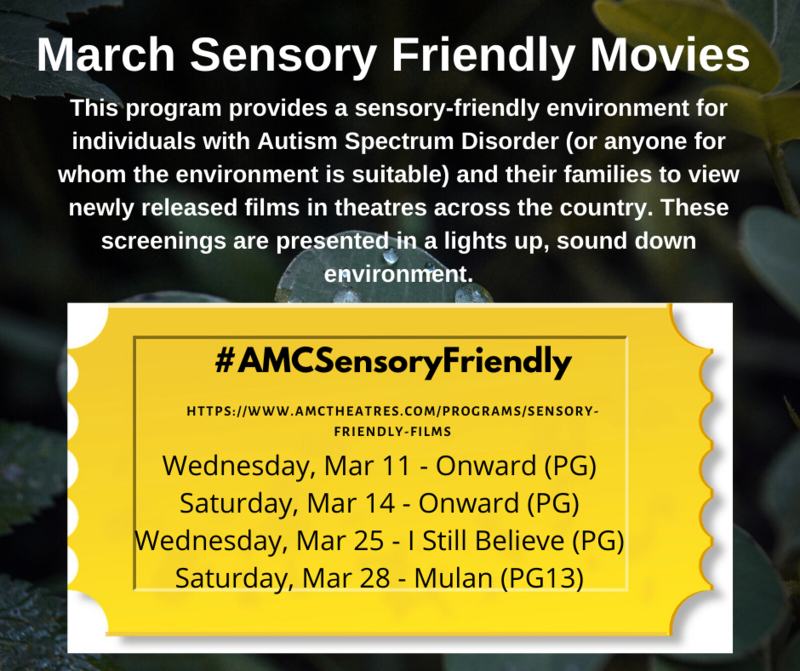 ---
Kansas Center for Autism Research and Training (K-CART)

Autism Spectrum Disorder Study
K-CART is currently recruiting individuals with and without ASD ages 10-35.
Volunteers will complete tests of motor skills and thinking abilities at KU in Lawrence.
K-CART will also conduct tests of brain function at the University of Kansas medical Center in Kansas City. Theses tests are non-invasive and do not involve any radiation.
Testing will involve 2-3 visits to our lab or the brain imaging center in KC. These visits will last 2-4 hours depending on availability.
Volunteers are compensated $10 per hour for their time.
If you are interested in participating please fill out this form: Enroll for ASD study now

!
---
MARCH 2020 Calendar of Events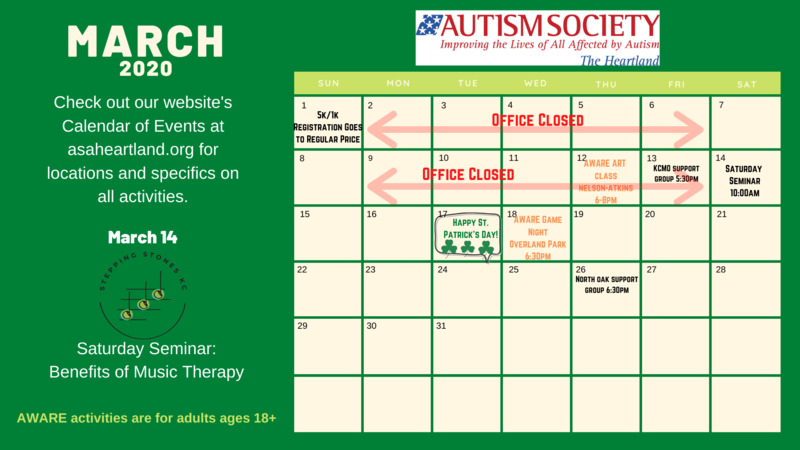 See more information about Autism Society - The Heartland's events here.
---
THANK YOU to our current 5K/1K Fun Run Sponsors!