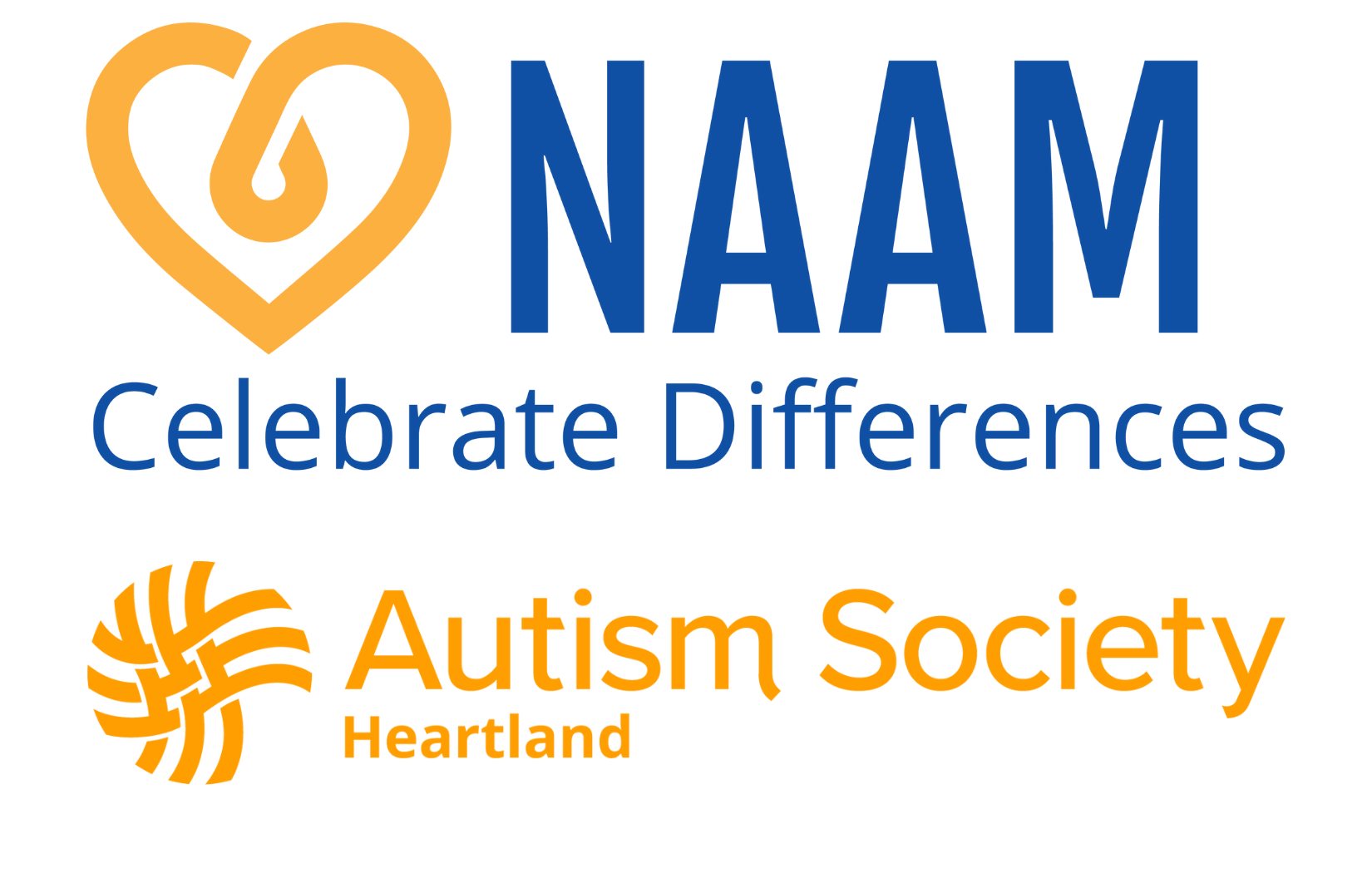 APRIL IS NATIONAL AUTISM ACCEPTANCE MONTH!
Inclusion begins with acceptance.
This April (2021), the Autism Society of America and Autism Society - The Heartland are proud to continue this third annual "Celebrate Differences" campaign in honor of Autism Acceptance Month. This year, we acknowledge the shift from "Awareness" to "Acceptance" and advocate for lawmakers to federally designate April as Autism Acceptance Month. While we will always work to spread awareness, words matter -- the need for acceptance is greater than ever, as we strive for autistic individuals to live fully in all areas of life. As many individuals and families affected by autism know, acceptance is often one of the biggest barriers to finding and developing a strong support system throughout the lifespan.
The Autism Society understands the importance of fostering acceptance to ignite change through improved support and opportunities in inclusive education, competitive employment, accessible housing, affordable health care and comprehensive long-term services and supports.
Historical Context
In 1972 the Autism Society of America founded "National Autistic Children's Week" which has since evolved into a global movement for April to celebrate Autism Awareness Month. Throughout our 56 year history, we have prided ourselves on being a leader, and our efforts this year include advocating for a federally recognized designation for April to become Autism Acceptance Month.
In 2008, the United Nations declared April 2nd as Autism Awareness Day, a victory that the Autism Society helped bring about. Today, we are working with international partners to advance this day of recognition to Autism Acceptance Day, as we work towards more inclusion and meaningful change.

---
Spread Acceptance
Knowledge is power, and understanding leads to inclusion. Share resources from Autism Society of America in virtual classrooms, home school sessions, or across your digital and social channels! You can also download this What Is Autism? Poster or Autism Awareness Brochure to share where you work, in school, or on social media!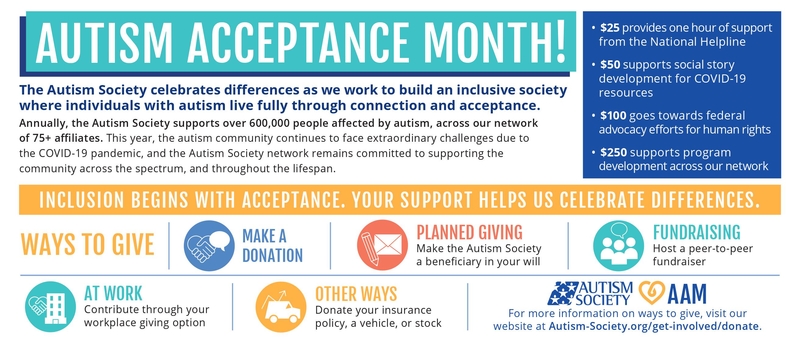 ---
#IAMME Challenge
#IAmMe seeks to empower individuals with autism by highlighting strengths as we celebrate differences. Please share a photo of yourself doing a favorite activity, to showcase pride and promote acceptance. Tag us on Facebook (@Autism.Society.The.Heartland), on Instagram (Aasheartland) and on Twitter (@ASHeartland).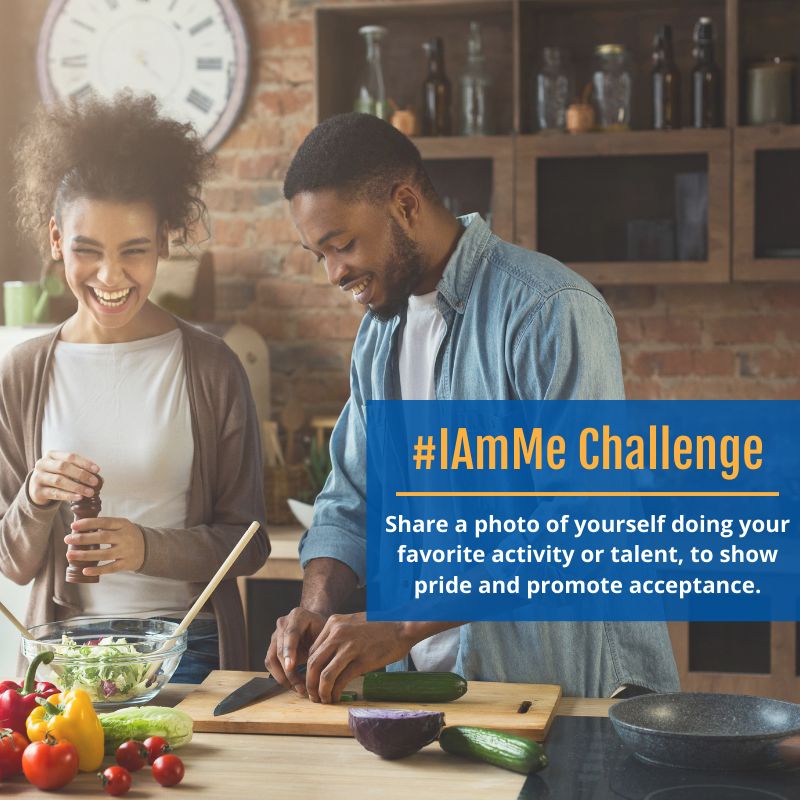 ---
Help Us Celebrate Differences
Take action and #CelebrateDifferences by committing to fundraise for Autism Society - The Heartland. Engage your employees through work-from-home efforts, host a peer-to-peer fundraising appeal, start a third party fundriaser, or donate now!