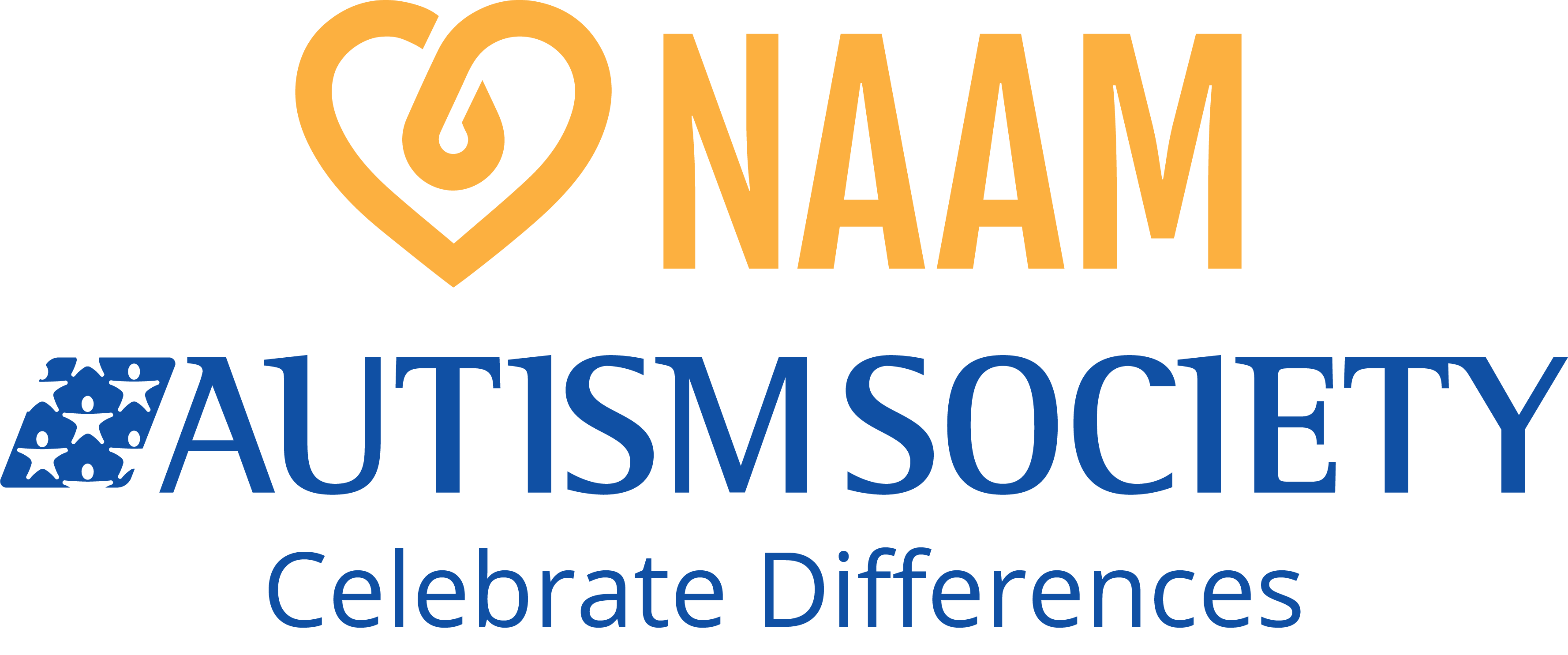 APRIL IS NATIONAL AUTISM AWARENESS MONTH!
We challenge you to #CelebrateDifferences in our community in 2020!
Now more than ever, we need to come together to support each other, and remember our most vulnerable populations. The global pandemic has greatly affected our fundraising efforts for NAAM, and restricted our ability to host events - you can still make a difference.
Take the pledge to spread awareness, promote acceptance, and ignite change! Share our resources across your digital and social channels, engage your employees in fundraising efforts to remain connected during work from home mandates, or host your own peer-to-peer fundraiser. Find the option best for you, every bit of support matters. Thank you!
---
Spread Awareness
Knowledge is power, and understanding leads to inclusion. Share resources from Autism Society of America in virtual classrooms, home school sessions, or across your digital and social channels!
Our friends at Changing Perspectives and Just Like You Films invite you to celebrate National Autism Awareness Month with us by purchasing the online Awake2Autism Experience for just $25. You will receive private links to 10 short videos, 10 empathy exercises, a resource list as well as an official Awake2Autism certificate that you can print out and award to family members upon completion.
Use the code: AUTISMSOCIETY at checkout and you will receive $5 off and half the proceeds will go back to benefit the Autism Society. Follow this link to receive the discount and support The Autism Society - The Heartland. The other half of the proceeds will go to benefit the nonprofits, Just Like You Films and Changing Perspectives and enable them to continue to spread kindness worldwide!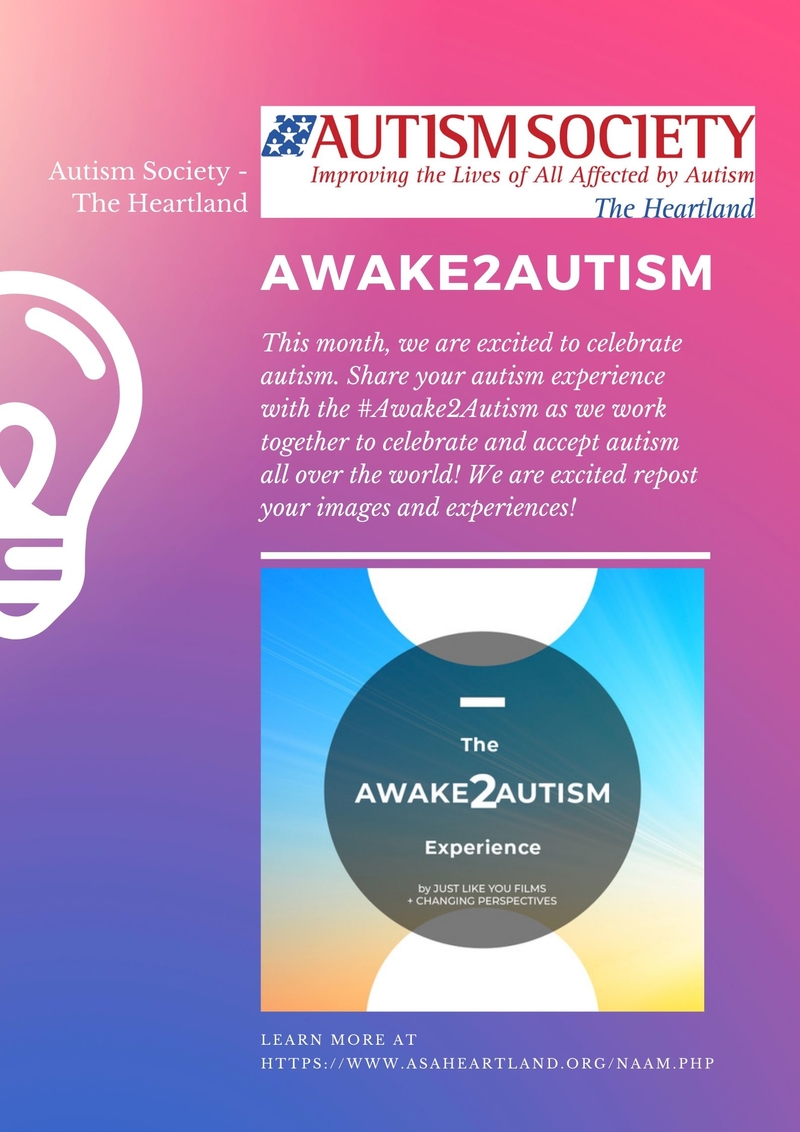 ---
Take the Pledge!
Take action and #CelebrateDifferences by committing to fundraise for Autism Society - The Heartland. Engage your employees through work-from-home efforts, host a peer-to-peer fundraising appeal, or start a Facebook fundraiser. You can make your commitment here or make a donation here!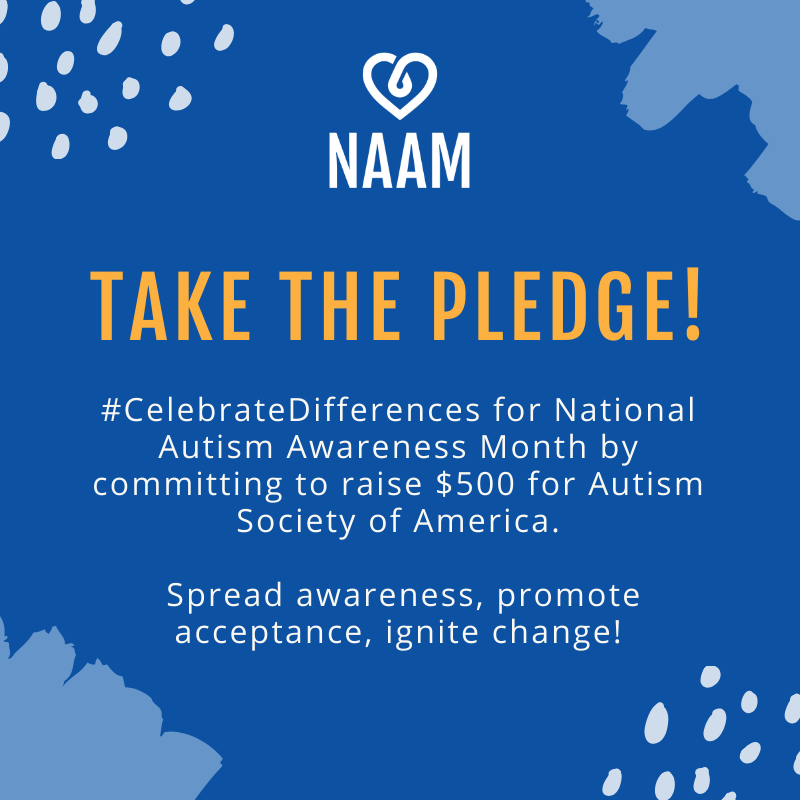 ---
Attend Our Events
Autism Society - The Heartland needs your help more than ever! Due to the ongoing COVID-19 crisis, many of our events and programs have been postponed or cancelled. Non-profits are significantly impacted during this time and we need your support of our local efforts. Please attend an upcoming informational or support event, volunteer at an event, or register for our postponed 5k.