AUTISM SOCIETY
The Heartland
Serving Kansas and Missouri
August 2020 ASH Office Hours
The office will be closed until further notice due to a small fire at Regnier Hall and due to the COVID-19 crisis. We apologize for the inconvienence. Please continue to call and email, as we will be working remotely to continue to serve our autism community.
*To guarantee that someone is in the office, please call first.
---
COVID-19 Updates and Information
Autism Society - The Heartland's COVID-19 Reflief Fund continues! Please see our webpage for more information about this opportunity!

We also now have virtual support group options!

For more information, updates, and resources about COVID-19, please reference Autism Society of America's COVID-19 Preparedness and Resouces website. Please also check our Facebook page for more local updates and information in the KC Metro area, and for updates about cancellations and postponed ASH events. You can also sign up for our monthly newsletter that contains more information and updates from multiple sources.
---
Sponsor Spotlight!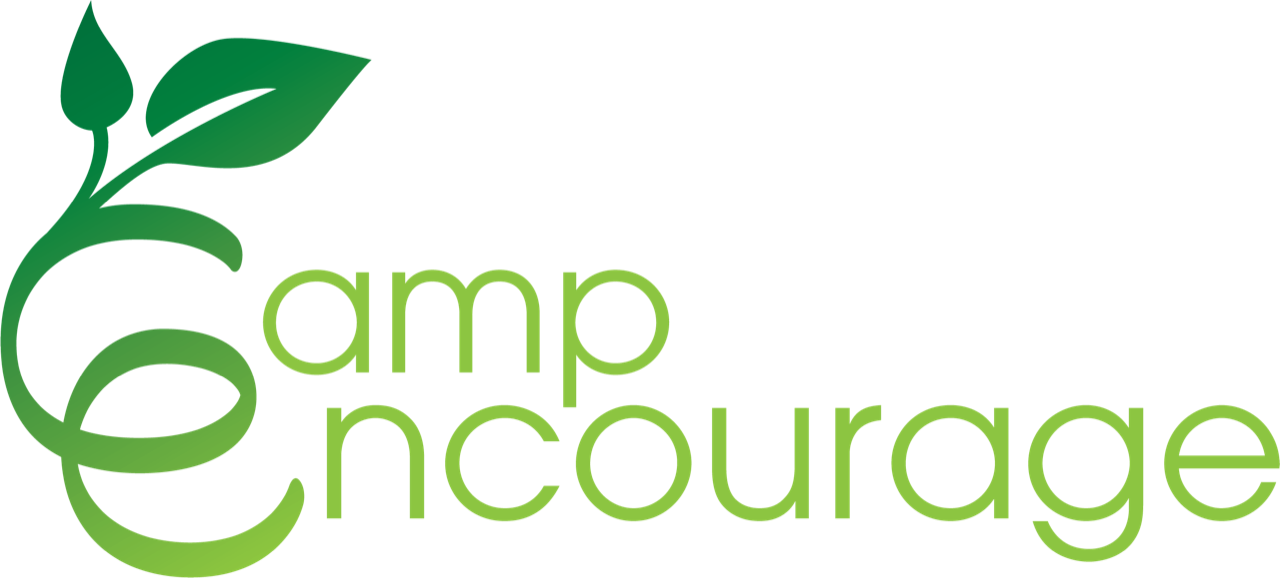 Thank you Camp Encourage for your continued support and sponsorship of our 5K/1K Virtual Fun Run! The mission of Camp Encourage is to provide youth with autism spectrum disorder meaningful experiences in which they build the knowledge, courage, and skills to be empowered participants in the community.
---
Congratualtions to the Vasquez Family for receiving their Drakey's iPad Communication Scholarship items June 2020! Learn more about our scholarship opportunities here!
---
Sun
Mon
Tue
Wed
Thu
Fri
Sat
1
2
3
4
5
6
7
8
9
10
11
12
13
14
15
16
17
18
19
20
21
22
23
24
25
26
27
28
29
30
31
<< January 2020 >>
2nd Annual Aces 4 Autism Volleyball Tournament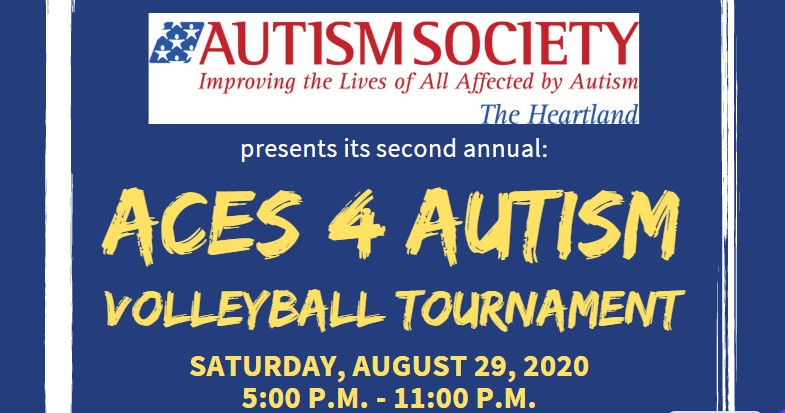 Join Autism Society - The Heartland on August 29, 2020 for our second annual Aces 4 Autism volleyball tournament at Volleyball Beach! There will be a competitive bracket for teams who have done this before, and a recreational bracket for teams new to the tournament scene. All are welcome to cheer on their teams! All registered players will receive an event t-shirt! Register now here!
---
3rd Annual 5K/1K Virtual Fun Run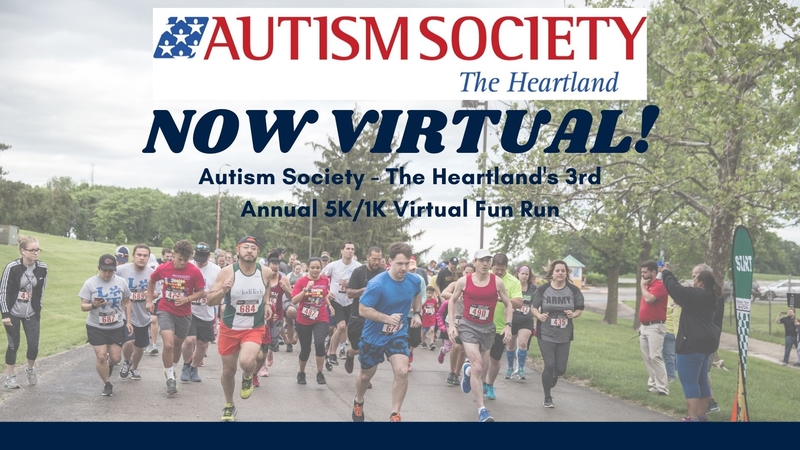 Looking for a fun way to give back with your family? Join Autism Society - The Heartland for our 3rd annual 5K/1K Fun Run September 19, 2020 through a VIRTUAL platform! This event gives participants the opportunity to run or walk a 5k or 1k course. All registered 5k participants will receive a t-shirt, finisher's medal, and have access to submit their time online! All registered 1k participants will receive a t-shirt! The first 300 registered runners will receive a FREE Worlds of Fun ticket that can be redeemed during the 2020 or 2021 season!
You can still register here for the 3rd annual 5K/1K Virtual Fun Run!

Autism Society - The Heartland paid members, please call the office for discount codes!
Sponsorships for this event are still available! Please contact ashfundraisingcoord@gmail.com for more information.
---
The information provided on this website is for general purposes only. The Autism Society-The Heartland (ASH) is not a medical provider and any information, medical provider or service listed on this website is not intended to be a recommendation, endorsement, an attempt to diagnosis any condition or a guarantee of any service by the Autism Society-The Heartland. The choice of any provider, medical or otherwise, and or use of a service listed on this site is solely a personal and individual decision to which the Autism Society-The Heartland is not liable. The Autism Society-The Heartland denies any and all liability for any treatment or service, medical or otherwise, obtained or provided by any medical provider, service provider or entity listed on this website. The Autism Society reserves the right to update or change all information on this website including any providers or service, medical or otherwise, and does not guarantee the accuracy or reliability of any information.